Netstrata – Your Strata Management Professionals
No lock-in contract
We offer our strata management services without a lock-in contract. While you're free to leave at any time, we find that Owners Corporations appreciate our superior service and stay with us.
Dedicated Strata Manager
A dedicated Strata Manager is assigned to all schemes. This Manager will devise a custom management plan just for your scheme. You'll have 24/7 emergency access to the Manager.
Major expenditure review
After engaging our services, we'll conduct a review of all of the major expenditure items of the scheme. This will ensure your funds are working as effectively as they can.
Regular site inspections
We conduct regular site inspections of your property as a preventative maintenance detection program. The building report will be ready within 24 hours of the inspection and will cover any issues identified.
Experienced team
Our team have over 20 years' experience managing both residential and commercial properties. This includes small home unit schemes, high-rise apartments, community subdivisions, luxury properties, factory complexes and shopping centres.
Strata education guides
We prepare useful homeowner strata education guides for Owners Corporation members. These guides cover strata best practices, important security measures and how to maintain your property.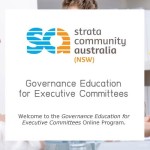 Joining your strata scheme's Executive Committee can be a rewarding experience. You'll have the opportunity to influence the direction of the scheme and..
Read More →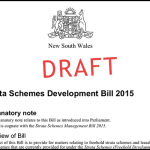 After a comprehensive review that began in December 2011, the NSW state government has released the final draft of their proposed changes to..
Read More →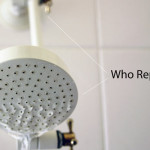 Regardless of whether you live in a brand new complex or an older apartment block, repairs and maintenance are a necessary part of..
Read More →
"Netstrata commenced in 1995, and our focus was really on providing a customer service based management for our client schemes… Through technology, training and service."
Netstrata managers manage less schemes than the industry average
39%
Find out how we can help make a difference